The Solitaire Necklace
Regular price
$250.00 USD
Unit price
per
(Estimate)
Sold out
---
Tell Us About Your Stone
Customize Your Necklace
Set your heirloom stone in a modern bezel set solitaire necklace. With this minimalist necklace design and timeless simplicity you cannot go wrong. With clean lines and a perfectly delicate chain.
Can be made with any shape stones or a combination of shapes - round, princess, emerald, oval, marquis, you name it!

Deposit is for shipping and non-refundable.
Final price depends on your stone and design.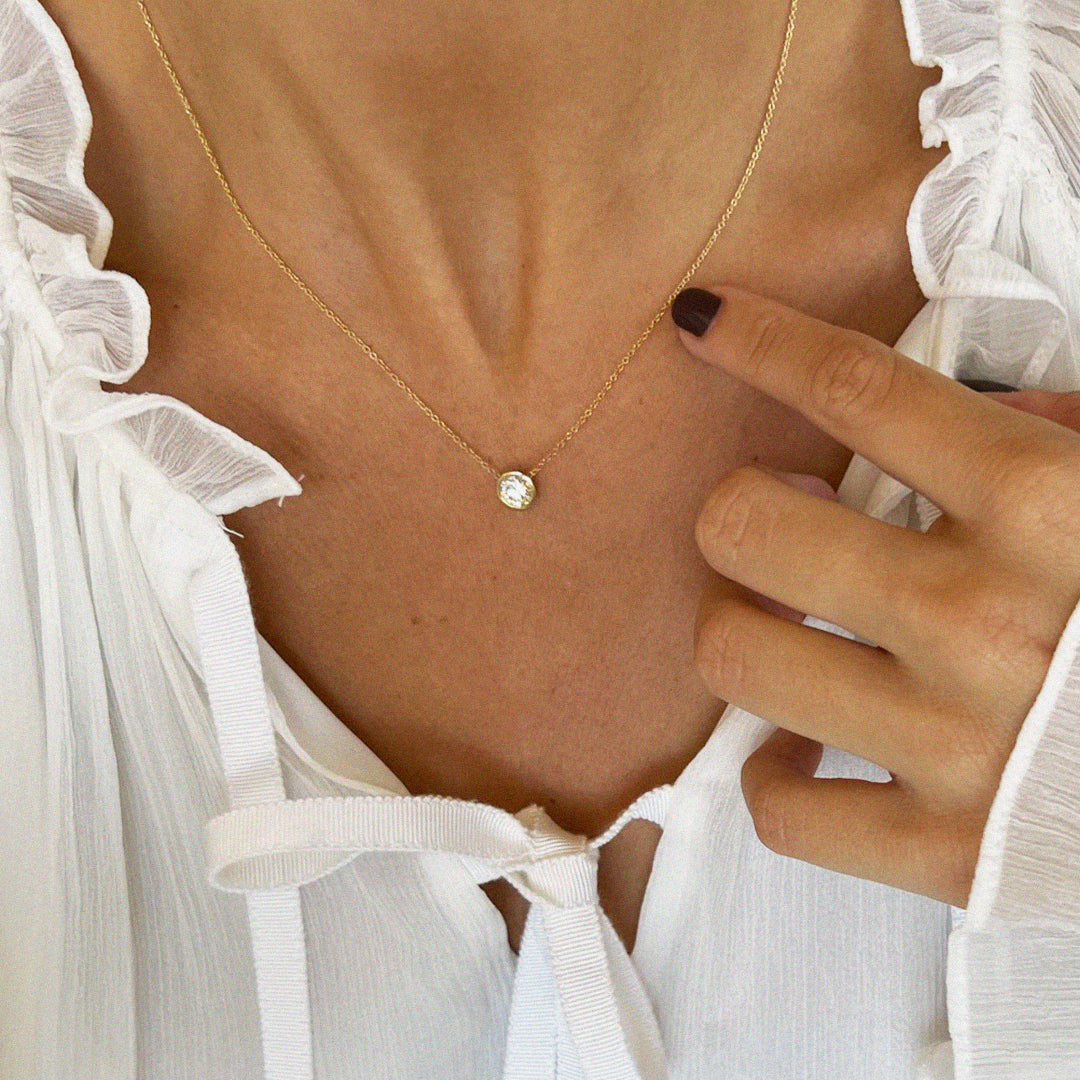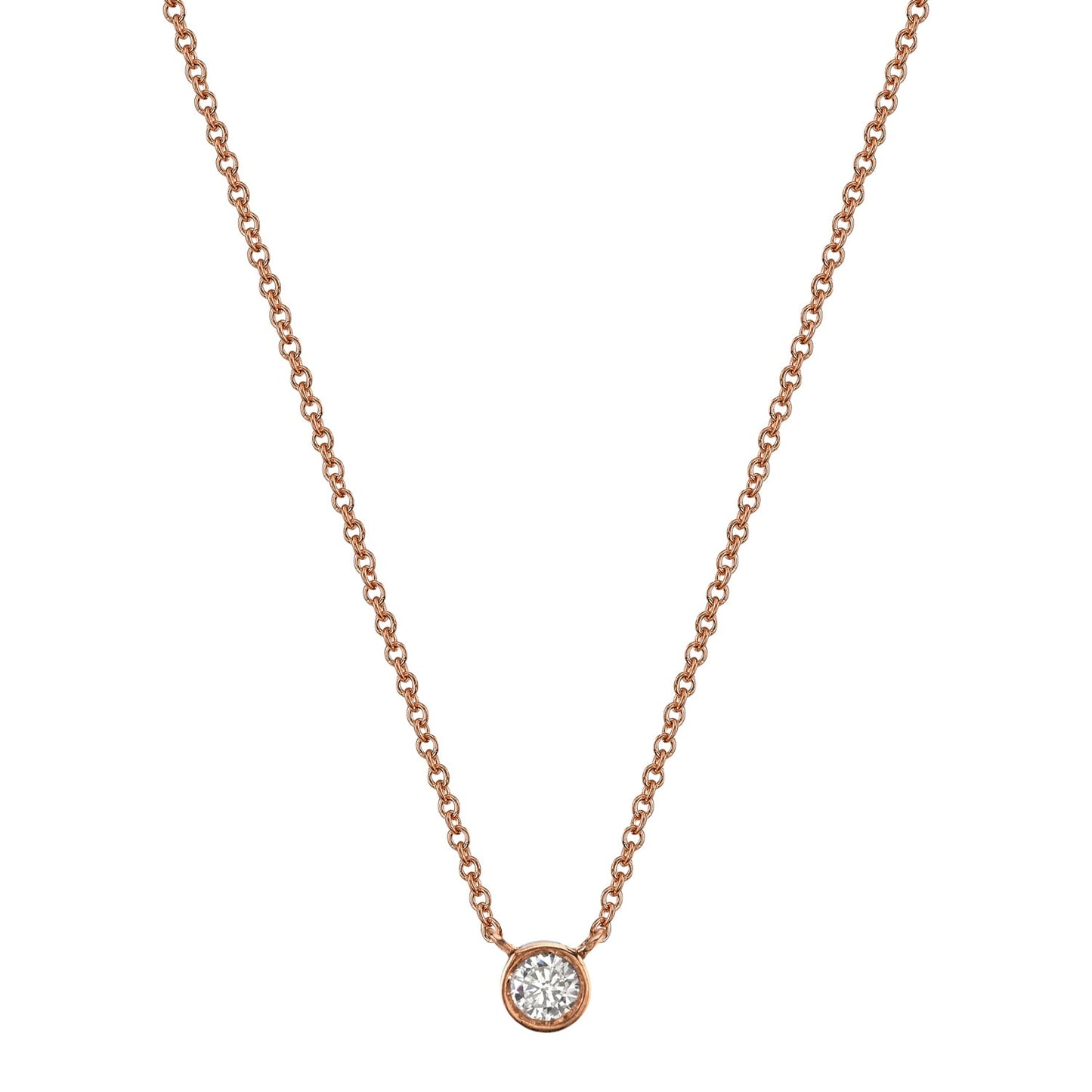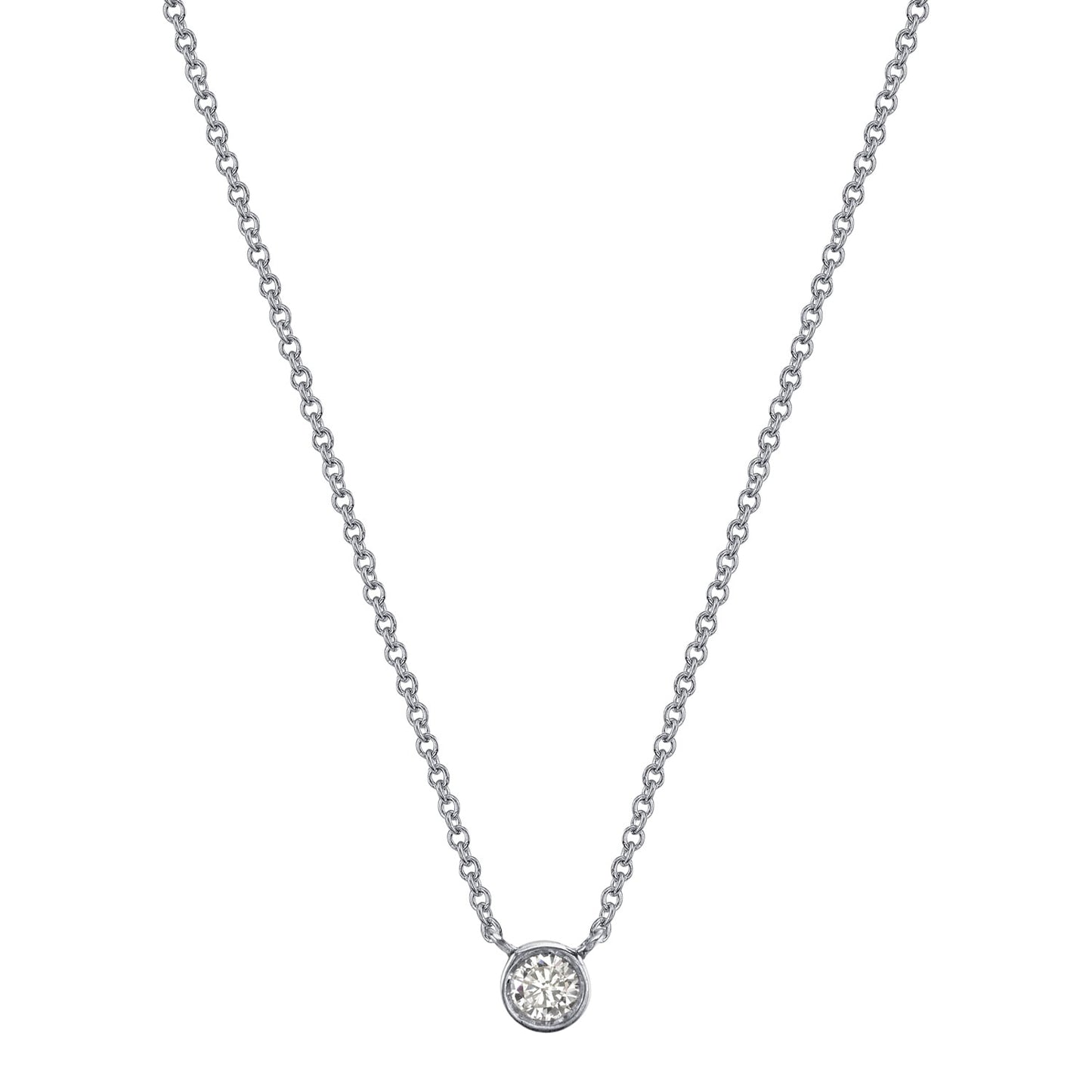 Trouble with your design?
No worries! We're here to help. 
Email us your questions at hello@heirloomrevival.com and we will get back to you within 24-48hrs. 
Thanks!
You've Paid Your Deposit, What's Next?
Within 1 Hour
You've selected your design and details and paid the $250 deposit. Not sure what the details are? Click the (eye) to learn. You will receive a confirmation email within 1 hour.
Within 24-48 Hours
Look out for a second email with tracking for the Heirloom Revival Shipping Pack! Filled with instructions, boxes, and pre-paid shipping label.
Within 3-5 Days
Receive your shipping pack in the mail and safely send your revival pieces into us! Lots of details about the mailing process here:
Within 5-8 Days
You are notified that your heirlooms safely arrive at the HR studio! We inspect your heirlooms, confirm that your selected design & details are possible and email the balance invoice! (If for some reason we believe the project is not possible we will schedule a call to discuss options!) Before you pay the balance is the point to make any last minute changes! And if you've changed your mind completely, it's ok! We mail everything back to you minus shipping costs!
Within 1-2 Weeks
Your project is in the works! We deconstructed your heirlooms: removing stones, taking apart findings and weighing metal. If part of your project we make your custom 3D CAD drawings and email you for your approval. 1-2 edits are possible!
Within 2-4 Weeks
The metalsmithing begins! Your 3D design is cast in gold or your metal is melted down. Our skilled team of goldsmiths start drawing down, sawing, sanding, setting, and polishing.
Within 4-6 Weeks
Your Heirloom Revival is finished! We confirm the return address and delivery time, and email you a tracking number.
Within 5-6 Weeks
You receive your Heirloom Revival! Mail day has truly never been better!! Please tag us in all glorious unboxing and gleeful showing off IG @heirloomrevival TT @heirloom_revival